Find Norwegian banknotes and coins on eBay
Norwegian Banknote Curiosa
[23.03.03] My paper on the development of the design of Norwegian banknotes, in Adobe Acrobat, Word or HTML format. Covers the period from 1695 to today, showing how the banknotes mirror both technical and political developments.
Among items connected to Norwegian banknotes and banknote collecting are the notes of the Sino-Scandinavian bank and notes of the Nationl Bank of Norway.
A love story?
One should note that banknotes are not only used as methods of payment. They can also be used as notepaper, as message slips and other things. This one has the form of a declaration of love: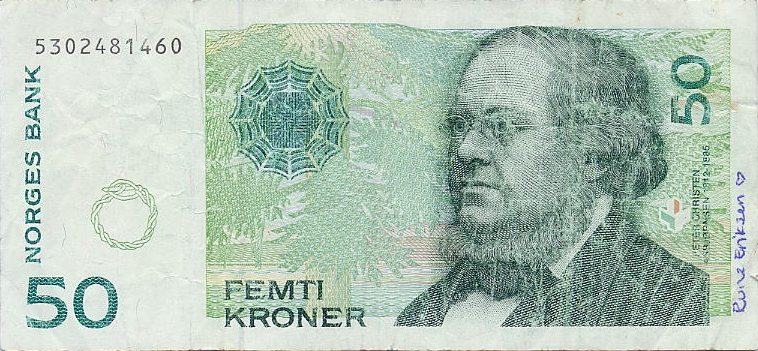 One wonders what the boy in question thinks of this - if he ever knew about it? And is this love story still going on - or is it only a bitter-sweet memory?

Efficiency
Also in older days one had to be efficient. At least it seems that the firm of Bradbury, Wilkinson & Co took the opportunity to re-use elements of the design of the Norwegian notes of series II on this note: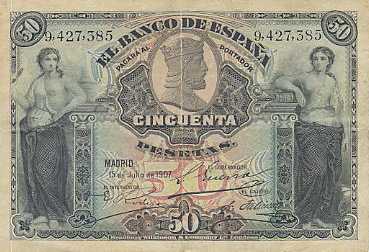 The viking head in the centre, is the exact same that adorns the back of all Norwegian series II notes, which were designed by BWC.